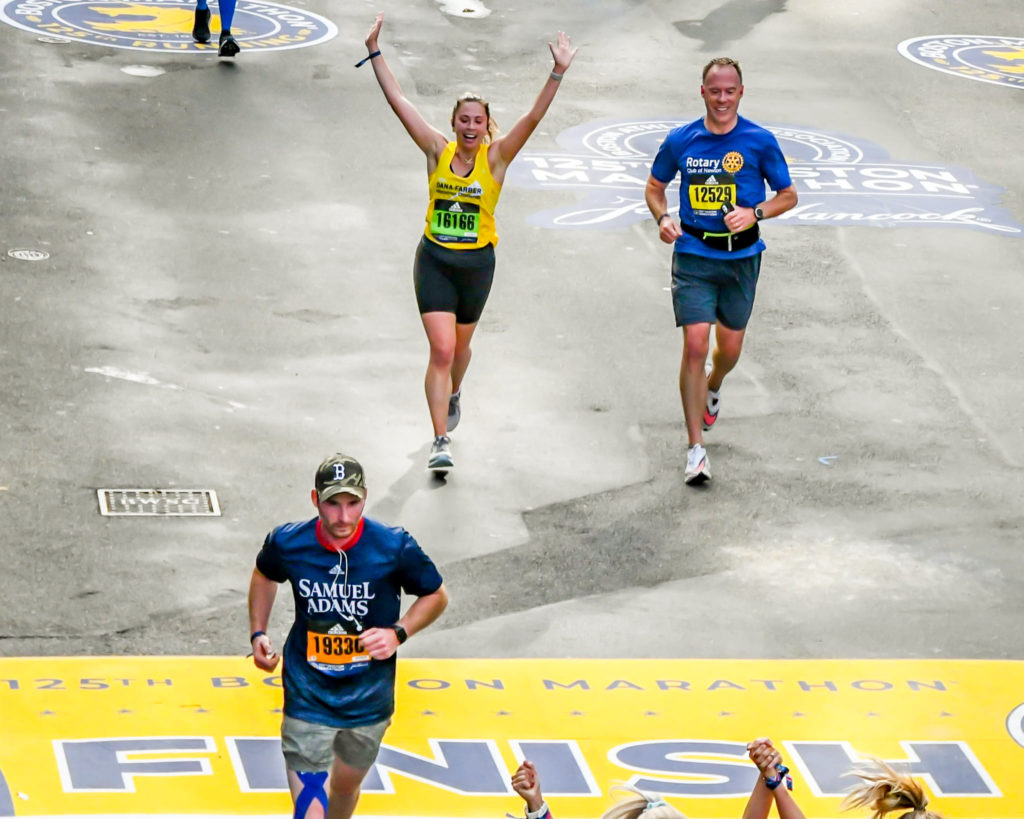 Thanks to a very generous $1000 donation and a group donation from the BNI Newton Connector group, we exceeded our goal and raised over $13,000 for the 2020 and 2021 Newton Rotary Scholarships.
In part 1 of this effort I completed my journey back to full health by running 26.2 miles on the Charles River as part of the 2020 124th Boston Marathon virtual race and raised $7250 to cover the 2020 scholarships. My 2021 goal was completing the "real life" race from Hopkinton to Boston on Monday October 11th, 2021 in the 125th Boston Marathon and covering the 2021 scholarships!
I officially "qualified" for the marathon on June 9th,2019 with a 3:34:44 finish time in my 6th marathon. As luck would have it, I promptly had a heart attack at the finish line. Read Light at the End of the Tunnel for the story.
Helping people understand the importance of cardiovascular health is also one of my goals in this effort so the site will remain active for that purpose.
I can be reached at boston2020 @jackprior.org. — Jack